Coming Home
Christmas is a few days away. How strange and sudden it seems. Stillpointe will be finishing up Return of the 5th Sister this weekend and then it will be time for a swift rest before moving onto Bubbly Black Girl Sheds Her Chameleon Skin. Time is constantly moving and so is Stillpointe. We are very proud of our work this year, and excited for the shows coming up. Our opening weekend of 5th Sister...
fee fie fo fum....
What does it mean to be "ready"?  For me, I feel like I have to be so ready I'm about to burst out of myself before I even realize I've been ready for quite some time. I'm not sure that is a good quality. I'm also not sure if that is something I can change. Being ready isn't always accompanied by a good feeling. Is anyone ever really ready to do...
Insanity runs in my family... It practically...
Hello friends and fans! This is a very exciting week for Stillpointe. Arsenic and Old Lace opens this Friday and we couldn't be more thrilled. We hope to see you all out there filling the seats at Gallery788. If you are feeling really fancy (we sure are) pay 5 extra dollars and join us for the Opening Night Event. Music, Champagne, dress up! You know Stillpointe loves to keep it classy at...
Another openin', another Show!
Stillpointe Theatre Initiative presents this classic american comedy, written by Joseph Kesselring, like you've never seen it before! JUST ADDED! BIG OPENING NIGHT PARTY featuring the hilarious BEN LERMAN!! PAY $5 EXTRA TO EAT, DRINK, AND CELEBRATE OUR OPENING! Details on the website! Directed by Grace Anastasiadis, Arsenic and Old Lace is a farcical black comedy revolving around Mortimer...
The update (is late). But here it is anyway!
Guess who has been the VERY worst at updating the tumblr the past few weeks? That would be me, Katie O, but here I am and I'm back with some great exciting news. First—-this weekend The Warren Sister's are back in town!The Warren's are breaking in to steal back a family heirloom and you can bet you bottom dollar there will be singing. And jokes. And new characters. So, get...
A little news...
The Website is up running! We are very proud of our upcoming season! We are going to be working with some amazing Baltimore talent this season-actors, photographers, directors, designers and much more. The Warren's are coming back to town! Stillpointe will be performing at Center Stage at the end of September! We've already started throwing ideas around for ArtSCAPE 2013. We want...
Hey Baltimore, let's do this!
To kick off their sophomore season, Stillpointe is reviving an old theatre favorite, ARSENIC AND OLD LACE by Joseph Kesselring. But, if you know anything about Stillpointe, this promises to be unlike any production you have ever seen. WANT TO BE A PART OF IT?!?! Stillpointe will be holding auditions Monday, August 27th and Tuesday, August 28th for ARSENIC, and we would LOVE to see you there! ...
Last minute thoughts on the Gulch...
Hello again, and greetings from Wycherly Gulch. This is our final week here. The Gulch has been built, taken down, rebuilt, rained on, taken down, and rebuilt a final time for the last Hoorah of this project. We were at Artscape last weekend, and although the rain came in we still had an amazing time. The band set up to play wherever there was dry space. We did living tableau and had tons of...
HERE YE!
PRITHEE, YA'LL! After a soggy whirlwind weekend at ARTSCAPE 2012, Stillpointe Theatre Intitiative is at it again, bringing THE COUNTRY WIFE to GALLERY 788@MAP THIS WEEKEND ONLY! This Thursday, Friday, and Saturday (July 26th-28th), Stillpointe will present a production of William Wycherley's English Restoration Comedy, THE COUNTRY WIFE, set inside their very own fontier town, WYCHERLEY...
2 tags
The Actor's Nightmare
It is way to early to be up this morning, but I am. And not only am I up but I am sitting at my desk at work with a pit in my stomach the size of a grape fruit. It isn't the result of a long night of drinking, a fight with a friend or a death in the family. This goes far beyond the realms of anything tangible and this cause only has two words: Off. Book. Even reading them just now makes me...
LOOKIE HERE! →
Stop, look and listen →
The Warren's are back for the Summer!
HEY DUDES AND DUDETTES! LISTEN UP!! YOU SURE AS SUGAR DON'T WANNA MISS THE MOST JIVIN' AND OUTTA-SIGHT PARTY OF THE SUMMER! The cool cats and kittens of the Stillpointe Theatre Initiative are planning one of the most outrageous and bodacious fundraisers of the summer to help them get ready for THE COUNTRY WIFE AT ARTSCAPE! "ESCAPADE AT SKULL BEACH" is an all-out throw back nod to 1960's...
1 tag
Oh, I wanna dance with somebody....
Hello everyone out there! Katie O here—-just reminding you that our event for June 29th is coming up! Don't you want to come out and dance? And see the Warrens? They sure want to see you. In fact, we all want to see you. So dig out your grass skirt and buy your tickets! We promise to make it a perfect Friday. The Country Wife goes into rehearsals next week and we can't wait to...
COMING SOON! THIS JUNE!
HEY DUDES AND DUDETTES! LISTEN UP!! YOU SURE AS SUGAR DON'T WANNA MISS THE MOST JIVIN' AND OUTTA-SIGHT PARTY OF THE SUMMER! The cool cats and kittens of the Stillpointe Theatre Initiative are planning one of the most outrageous and bodacious fundraisers of the summer to help them get ready for THE COUNTRY WIFE AT ARTSCAPE! "ESCAPADE AT SKULL BEACH" is an all-out throw back nod to 1960's...
Contra~cat: The Country Wife: Prologue →
contracat25: Poets, like cudgeled bullies, never do At first or second blow submit to you But will provoke you still, and ne'er have done, Till you are weary first with laying on. The late so baffled scribbler of this day, Though he stands trembling, bids me boldly say What we before most plays are used…
Pshaw!
Hello everyone, exciting news! Stillpointe and company had a little read through of the Country Wife on Monday night. We sat around and read the play aloud, with very funny accents. Amanda showed off her best Russian, and I got to live all of my Eliza Doolittle dreams—-as well as a few other fancy accents from the boys including Nick as…himself (he was born to be a Fop), we had a...
All of the saloon dancers →
snakes and braids and rotton teeth--OH MY! →
LITERALLY A TUMBLE WEED! →
No town is complete without... →
TUESDAY TUMBLR WEED!
Hello everyone! In the spirit of the fast approaching Artscape and Stillpointe's grand production of a frontier town (with the Country Wife capping off each night) I am now dubbing this tumblr—-the tumblr weed! Get it! Like those branch things in old western towns? GET IT!!? GET IT! Stillpointe is witty, everybody. So—I'm gonna kick off the tumblr weed with some fun...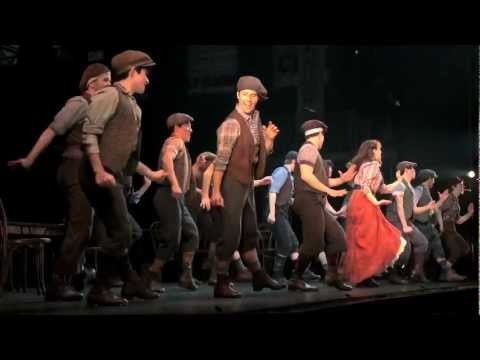 Stillpointe is Grateful--
Hello everyone, it feels good to be writing to you all again! 35MM has been over now for two weeks (not including our encore performance at the WINDUP Space) and we are proud to say that it was a huge success. Everyone who came to see it loved the music, loved the movement and really felt that the performances were all equally matched. Everyone was a star in 35MM which if you think about it, is...
STOP TIME.
OPENING THIS WEDNESDAY!  LIMITED PERFORMANCES! Stillpointe Theatre Initiative is pleased to announce the Regional premiere of 35mm: A Musical Exhibition This groundbreaking musical, with music and lyrics by Ryan Scott Oliver and photographs by Matthew Murphy pushes the limits of artistic expression and interpretation by weaving and melding visual art and song.  A collection of "small...
Busy, busy, busy!
Hi all, Katie O here, Please excuse the fact the tumblr has been a little on the lax side, as you know we opened and closed Shovel in the Dirt last weekend and next week we open 35MM. Although these projects are taking up most of our waking hours—we are beyond excited to bring all of the musical theatre to the Baltimore area! So please forgive me laxidaisy blogging! (laxidaisy…good...
thimblesanddust: "The Ballad of Sara Berry" -...
"We are scared, but we are ready…"
– Shovel in the Dirt
Shovel in the Dirt Cast List
Below are the names of all the fabulously talented people that have put their time, work and talent into this peice. Thank you. Directed and Musically Directed by: Ryan Haase Book and Lyrics: Stillpointe Theatre Initiative Set Design: Stillpointe Theatre Initiative Costume Design: Stillpointe Theatre Initiative Lighting Design: Nolan Cartwright Act II Hat Design: Katie Myers The Cast and Band...
Re-blooming...
Hello! You know what I'm here to say…Shovel in the Dirt is coming at you next week! Stillpointe is more than ready to raise the dead next weekend. Thursday, Friday and Saterday the 29th, 30th, and 31st at the EMP. We have been furiously re-constructing, de-constructing, sewing, gluing, cutting, writing, singing, and working the kinks out of our fabulous peice. We are thrilled to be...